Article: A Journey Connecting Muslim Women to Their Identity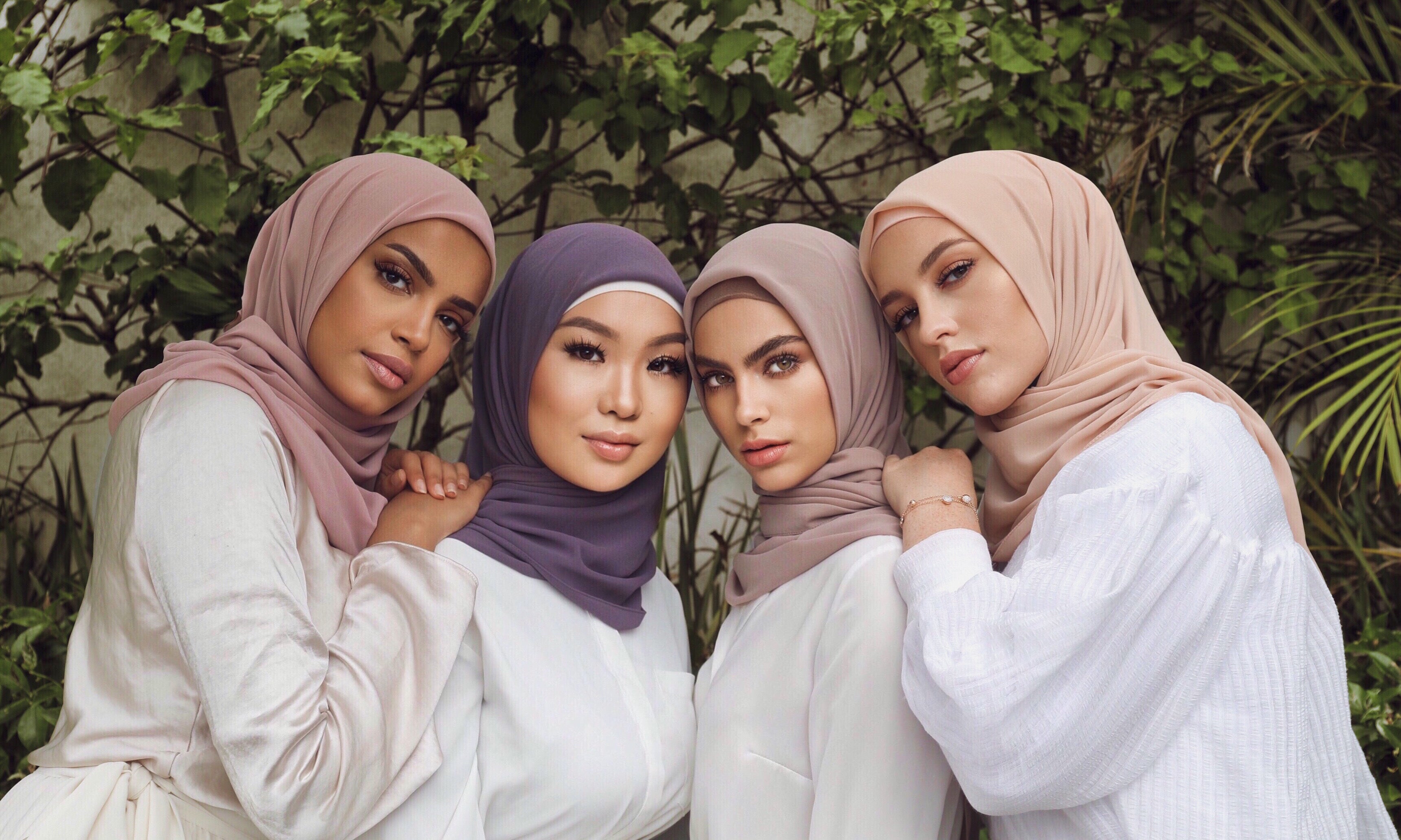 A Journey Connecting Muslim Women to Their Identity
For more than three and a half decades, Nasiba Australia has been a beacon of empowerment, style, and identity for Muslim women Down Under. This family-owned business, proudly made by Muslim women and for Muslim women, has charted an inspiring journey that transcends mere fashion. Nasiba Australia has consistently embraced its mission to connect Muslim women with their identity, and today, it stands as the largest supplier of hijabs, headbands, bodysuits, and a variety of other modest yet stylish garments in Australia. In this blog post, we delve into the remarkable story of Nasiba Australia, from its humble beginnings in the family garage to its present-day success under the stewardship of three dedicated sisters.
The Foundation: A Commitment to Identity
Nasiba Australia's journey began over 35 years ago when our father and mother had a vision. They started the business in the back garage of our home, driven by the principles of faith, identity, and empowerment. Our mother, a visionary herself, began by overlocking hijabs for her own use. However, as word spread about the quality and craftsmanship of her creations, friends and members of the community began to approach her, requesting her exquisite hijabs. Recognizing the opportunity to create something truly special for her community, she decided to turn her passion into a business that would cater to the needs of Muslim women far and wide.
A Team of Empowering Women
Today, Nasiba Australia's team is not just composed of employees; it's a sisterhood of talented, kind, and empowering women. These women are the heart and soul of the brand, and they are driven by a shared mission. They understand the needs and aspirations of fellow Muslim women, as our mother once did, and work tirelessly to ensure that Nasiba Australia's products reflect those desires. The values instilled by our parents remain at the core of the business, creating a warm and inclusive environment where creativity and tradition harmoniously coexist.
Expanding Horizons
Over the years, Nasiba Australia has expanded its product range to cater to the diverse needs of fashionable and modest Muslim women. While it all began with hijabs, headbands, and bodysuits, the brand now proudly offers a wide array of garments, including Abayas, dresses, skirts, tops, and cardigans. This expansion is a testament to Nasiba Australia's commitment to providing Muslim women with a full wardrobe of stylish, modest clothing options.
Quality That Speaks Volumes
At Nasiba Australia, quality is non-negotiable. Every product is meticulously crafted to meet the highest standards. The team carefully selects fabrics and employs meticulous sewing processes to ensure that each item is not just a piece of clothing but a work of art. The dedication to quality is palpable in every stitch, and it's what sets Nasiba Australia apart.
Local Roots, Global Reach
While Nasiba Australia's designs are born in the vibrant Australian fashion landscape, the brand operates on a global scale. Manufacturing takes place both locally and overseas, providing customers with a diverse range of options. This approach allows Nasiba Australia to combine the best of local creativity with global craftsmanship.
A Legacy Passed Down
As our parents approached retirement, they made a significant decision that would define the future of Nasiba Australia. They handed down the business to their three daughters, who now passionately and proudly run the business together. This transition represents the continuation of a family legacy and the passing of the torch from one generation to the next.
In a world where fashion can sometimes be at odds with cultural and religious values, Nasiba Australia has stood the test of time by remaining true to its mission. For more than 35 years, this family business has empowered Muslim women to express their identity confidently through fashion. With a team of inspiring women, a commitment to quality, and a diverse range of products, Nasiba Australia continues to be a beloved and trusted name in the world of modest fashion. As the journey unfolds under the stewardship of three dedicated sisters, one thing remains certain: Nasiba Australia's dedication to connecting Muslim women to their identity will never waver. It's a legacy built on faith, family, and the empowerment of women, and it's a story that continues to inspire.